IDAHO FALLS CURTAIN CLEANING
Expert Curtain And Drapery Cleaning in Idaho Falls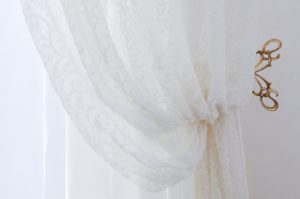 Your drapes and curtains can add a touch of class to your home. However if your drapes and curtains are dirty or dingy it can reflect badly on you. If you live in or near Idaho Falls your drapery and curtain problems can be quickly and expertly handled. Just call Imperial Cleaners for Idaho Falls curtain cleaning. They are the Idaho Falls drapery cleaning experts. With their experience and commitment to quality they can have your window covering looking and smelling good in no time at all.
Imperial Cleaners offers the most complete curtain and drapery cleaning in Idaho Falls. They will come to your home or business, take down your drapes, clean them thoroughly and re-hang them properly. Their service is quick, good and priced right. No other business offers better curtain cleaning in Idaho Falls. Imperial Cleaners' expert staff understands each type of material requires its own special chemicals and cleaning techniques to keep the colors vibrant and to protect the fabric. They use their almost 40 years of experience in the cleaning business to bring you the best Idaho Falls drapery cleaning.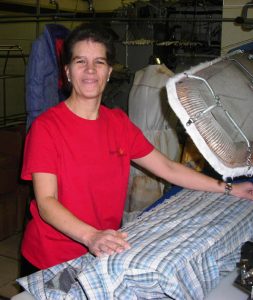 Curtains and drapes sometimes develop spots where mildew or other natural phenomenon has left a mark on your window dressing. This is no problem for the pros at Imperial Cleaning. They have seen it all in their years in the cleaning business. They have techniques, technology and tried and true methods for removing even the most stubborn stains. No other Idaho Falls drapery cleaning establishment has had more success in bringing seemingly dead window dressings back to life.
Knowing exactly how to handle drapery, curtains and all other forms of window dressing is one of the reasons Imperial Cleaning is hailed as the champion of curtain cleaning in Idaho Falls. The staff has studied window dressings for years and they bring not only their experience but also their commitment to quality to every type of window dressing they clean. They have the right equipment and extensive training so they understand how to use it to bring out the best in your window dressing. When you want the best Idaho Falls drapery cleaning, you want Imperial Cleaning.