"Your Tender Professionals"
We Specialize In:
Shirt Laundry
Wedding Dresses
Alterations
Household Bedding
Draperies
Spot Cleaning
FREE Dry Cleaning Pickup & Delivery in Idaho Falls
Idaho Falls Dry Cleaners
Quality, integrity and dependability are the three concepts which guide the staff at Imperial Cleaners. It is what sets them apart from the other dry cleaners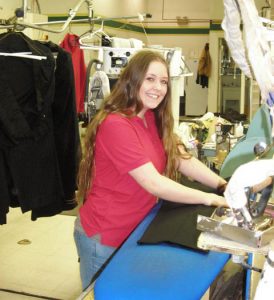 in Idaho Falls. These Idaho Falls dry cleaners provide their customers with the best service possible. Each garment that is entrusted to the staff is handled with care. The staff derives pleasure not only from doing their best to insure the clothes are thoroughly cleaned and perfectly pressed, but from seeing the smile of satisfaction from customers when they pick up their clothes.
Customer service is important at Imperial Cleaners. They treat every customer with respect. They greet them with a smile, make sure they are clear on exactly what the customer wants done, make notes on any special requestsand make suggestions if necessary. They let the customer know when their garments will be ready and give them a firm price on the cost of the work.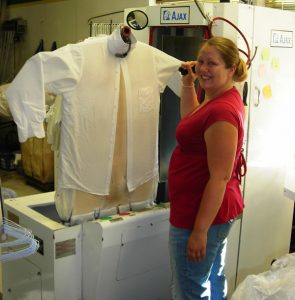 The commitment to quality means every garment is thoroughly inspected and handled with care. The knowledgeable staff makes sure the clothes are cleaned using the processes appropriate for the material from which they are made. The clothes are then put into a protective cover to await customer pick-up. This kind of service is what makes Imperial the best dry cleaner in Idaho Falls.
The integrity of the staff at Imperial Cleaners is unimpeachable. This is true whether they provide you with suede and leather cleaning, alterations and repairs, drapery take down, cleaning and re-hang service, dry cleaning, shirt laundering or cleaning and preparation of prom dresses, evening dressing and wedding dresses.
Dependability is another reason Imperial Cleaners is hailed as best dry cleaner in Idaho Falls. Your garment will be ready when they said they will be at the price they quoted you. They are the Idaho Falls dry cleaners with a reputation for punctuality and perfection. Want the best Idaho Falls dry cleaners? Then call Imperial Cleaners today.